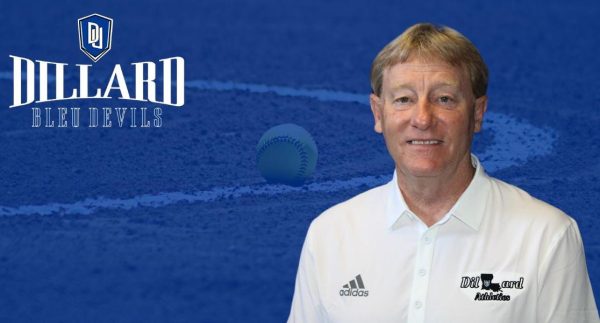 NEW ORLEANS (November 7, 2023) — Dillard University's inaugural softball season for 2023-2024 will commence under the leadership of newly appointed head coach Jack Lewis.
Backed by a wealth of experience and an undeniable passion for the sport, Coach Lewis is poised to propel the team to new heights. Coach Lewis has an extensive coaching career having coached for 35 years primarily in Indiana.
 His recent eight-year tenure has been dedicated to collegiate athletics, during which he took on the role of coaching at Butler University and Taylor University both in Indiana. 
Coach Lewis has received the prestigious recognition of being named Indiana Softball Coach of the Year, guided teams to three collegiate national tournaments and Shenandoah High School to a state championship victory.
"My philosophy is to bring in a lot of speed, defense, and pitching. I have been a hitting coach in facilities outside of campus for 15 years, so I have confidence in the fact that we are going to hit," said Lewis regarding his coaching strategy.
The team currently has 12 athletes, and the program aims to recruit additional members by the end of the semester. With a fresh record for the softball program, Lewis stands at the threshold of a new era, ready to lay a solid foundation and cultivate a roster of talented players. All eyes will be on Dillard's softball team, eager to witness the impact of their new coach and the journey that lies ahead. Coach Lewis is also committed to developing the student athletes both on and off the field.
"I am very proud of the fact that we are a faith-based team where we do devotions as a team. It is very important to me that these girls grow spiritually, academically, and athletically," said Lewis.
Following the fall break, the softball players are slated to return to campus on Jan. 6, 2024. The team is scheduled to participate in their first official game at Louisiana Christian University in Pineville, Louisiana, on Feb. 1, 2024. For the most up-to-date information regarding the schedule, check dillardbleudevils.com.